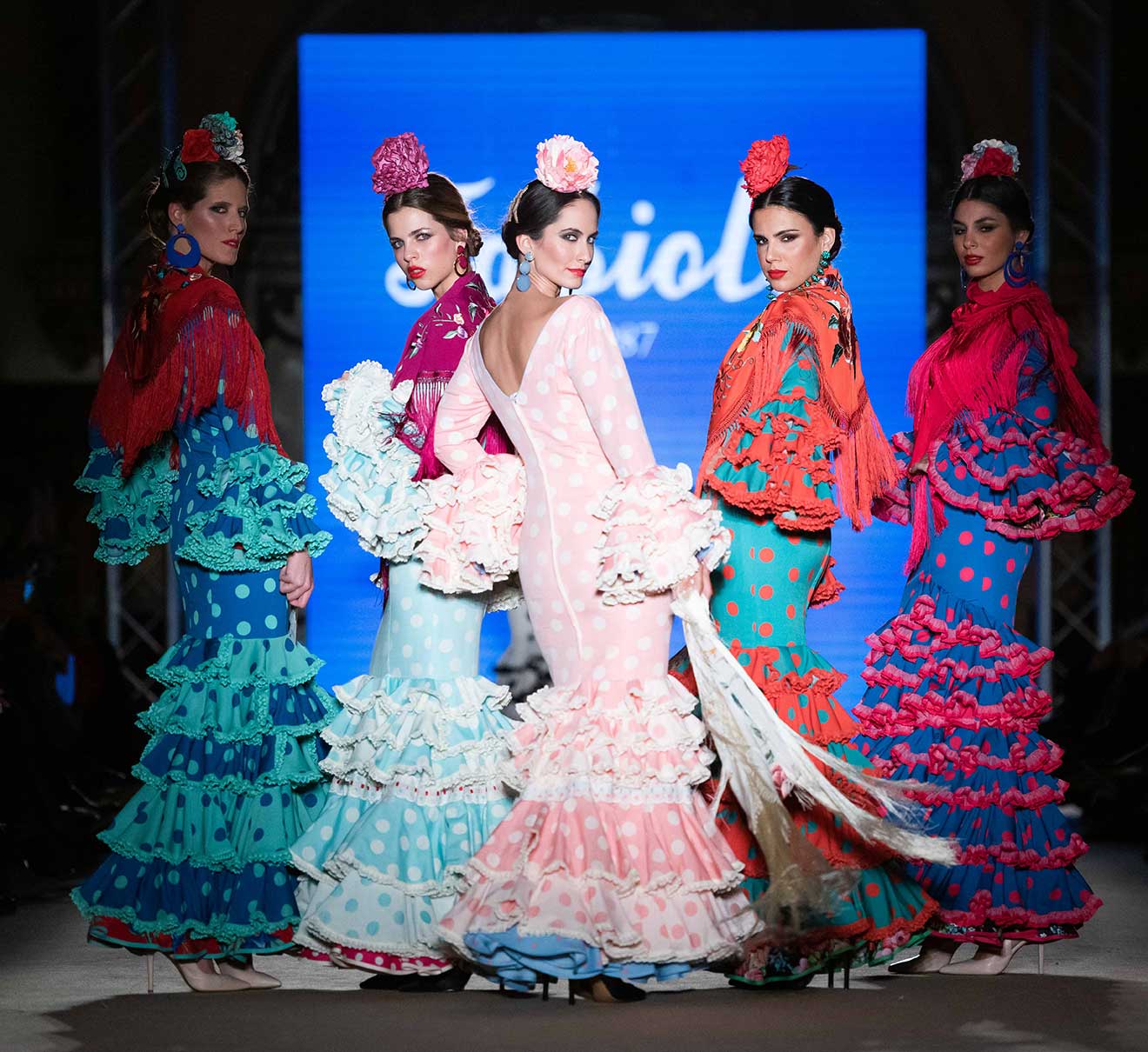 My Flamenco Dreams
[social_buttons facebook="true" twitter="true" google_plus="true" pinterest="true"]
Fabiola in We Love Flamenco 2019.
Full house for my presentation of the 2019 collection called "My flamenco Dreams"!
As every year, We Love Flamenco was held in the magnificent Hotel Alfonso XIII in Seville on 18 January at 19:30. I loved being surrounded by so many friends who applauded so hard, creating a really special atmosphere. Thank you to everyone who came!
At home, we sang and danced rumbas, sevillanas or fandangos when we had something to celebrate. I used to love to pick up the guitar and strum along to the fun and easy rhythms. But if someone who could sing or play well came, we fell silent and with great respect we would listen to the more profound flamenco that was so beautiful it would make the hairs on the back of my neck stand up. I love flamenco.
Once married, I was lucky to live very close to the Fundación Cristina Heeren when it was located in Calle Fabiola. So, my days would start with hand clapping, a song, the sound of the guitar or flamenco shoes tapping, which would take me to heaven and help me see life as more beautiful.
My 2019 collection is homage to this marvellous woman, Cristina Heeren, who has done so much for flamenco. www.flamencoheeren.com
This is my most flamenco collection. In it I have tried to go to the purest essence of flamenco, to the most authentic part of our fashion that motivates me to create new details that each season make the collection different. We have designed news ruffles based on the idea of small individual capes in different colours that add movement and striking colour. We have also used fabrics created for us that are amazingly smooth with intense colour.  Those who attended the show, asked me about the fabrics and their smooth, light feel which had drawn their attention.
The best thing about the 2019 collection is that they are dresses which are exclusive in texture and style, comfortable and very easy to wash and iron. If you try one, I am sure you will love it. Colours such as coral, strawberry, pale green, red, purple, blue …. All very flattering. And for the final touch a good pattern, great needlework and a woman who wants to have fun. I wait for you in the shop. If you would like to, you can make an appointment by calling 954221345 o send an email to fabiola@fabiola1987.com We will delighted to help you!